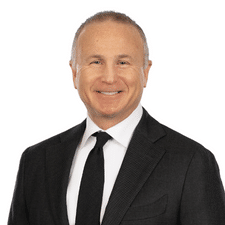 Dr. Marcus has been practicing vitreoretinal surgery in the Augusta, Georgia and Aiken , South Carolina region since 1994.  He is the managing physician of Southeast Retina Center and Director of Clinical Research at Eye Health America.
Dr. Marcus came to Augusta after extensive training at the Massachusetts Eye and Ear Infirmary, Harvard Medical School in Boston. His 6 years of Harvard Medical School training included a research fellowship in ophthalmic pathology/ocular oncology, ophthalmology residency, and surgical fellowship in vitreoretinal surgery. Dr. Marcus served as Director of the Retina Service at the Medical College of Georgia in Augusta from 1994-2005 where he was a tenured Professor of Ophthalmology, Vice-Chairman and recipient of the Outstanding Young Faculty Award. Dr. Marcus has been treating patients at the Southeast Retina Center full time since 2005.
Dr. Marcus is devoted to the care of patients with diseases of the macula, retina and vitreous including age-related macular degeneration, diabetic retinopathy, and retinal detachment. He is recognized nationally as leader in vitreoretinal surgery, clinical retinal research, teaching and laboratory investigation. Dr. Marcus has brought cutting edge clinical therapies to the region as lead investigator in multiple clinical trials. Dr. Marcus' established the clinical trial unit at Southeast Retina Center which made now established therapies available to patients prior to their approval to the general patient population. His dedication to innovative treatments such as anti-VEGF therapies for age-related macular degeneration, diabetic retinopathy, and retinal vein occlusion has led to FDA approval of multiple drugs for these conditions. He continues to make newer therapies available to our patients as he participates in clinical trials studying new combination drugs for wet and dry macular degeneration, diabetic macular edema and retinal vein occlusion. Dr. Marcus  is a lead investigator of retinal gene therapy and was first to treat and present early results after suprachoroidal  anti-VEGF gene therapy for diabetic retinopathy.  Dr. Marcus also participated as a steering committee member, author and clinical site lead investigator for studies evaluating devices for sustained release of anti-VEGF drug (port delivery system) into the eye in hope of decreasing the number of eye injections needed for patients with wet AMD and diabetic retinopathy. Dr. Marcus has coined the term and is the first to evaluate "endolaserless" surgical vitrectomy for vitreous hemorrhage from proliferative diabetic retinopathy.
Dr. Marcus twice served as member of the executive committee for the National Eye Institute sponsored DRCR Retina Network. He has served as Protocol Chair for the DRCR Retina Network Protocol AA which is a national, multicenter trial evaluating the benefit of ultra widefield imaging of diabetic retinopathy. 
Dr. Marcus is a internationally recognized teacher and innovator. He lectures throughout the world discussing the latest therapies for retinal diseases and most recently presented "surgical pearls" for the port delivery system to European and American  etinal surgeons. He has presented scientific material at medical meetings on over 225 occasions and has published over 325 scientific publications. Dr. Marcus teaches medical students, ophthalmology residents and retinal fellows as Professor of Clinical Ophthalmology at the Medical College of Georgia. He has received the American Academy of Ophthalmology's Achievement Award, the American Society of Retina Specialist's Honor Award and was Editor-In-Chief of the American Academy of Ophthalmology's Focal Points, a modular updated textbook for the practicing ophthalmologist. He has recently been designated Fellow of the American Society of Retina Specialists (ASRS) and received a Distinguished Contributor Award from the ASRS's Journal of Vitreoretinal Diseases. Dr. Marcus has an international patent for novel methods to deliver drugs to the retina. 
 Dr. Marcus is available to established retina patients or new referral consultations every day of the week. He is committed to excellent surgical and medical patient care and believes in the need for strong patient-doctor communication. He is certified by the American Board of Ophthalmology.
Abridged Curriculum Vitae